About Journal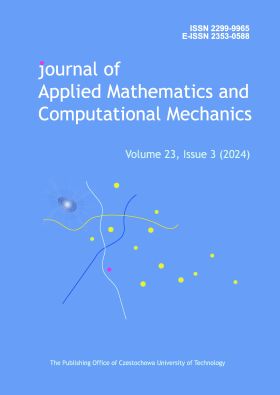 Journal of Applied Mathematics and Computational Mechanics
(abbr.: J. Appl. Math. Comput. Mech., JAMCM)
p-ISSN 2299-9965 (print)
e-ISSN 2353-0588 (online)
is a fully open access, peer-reviewed scientific journal.
JAMCM is published quarterly by The Publishing Office of Czestochowa University of Technology.
JAMCM is Open Access Journal. Papers are available for non-commercial use under the Creative Commons Attribution-NonCommercial-NoDerivs 3.0 (CC BY-NC-ND 3.0) license. All articles published in JAMCM are permanently free for everyone to read and download. All reviewed accepted articles are published free of charge.
We are indexed in the databases: